Breaking - All Breaking News Topics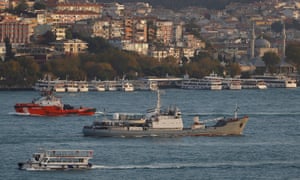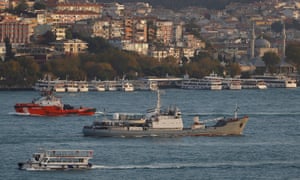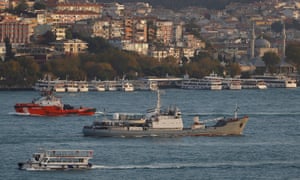 A Russian naval reconnaissance warship has collided with a Togo-flagged boat near Turkey's Black Sea coast, prompting an evacuation. There were no reports of casualties on either ship, but the Russian boat sank.
A Turkish coastal safety official told Reuters that 78 crew members had been evacuated from the Russian ship. Russia's defence ministry said its vessel, the Liman, had a hole as a result of the incident. The ministry told the Interfax news agency there were no casualties among the crew.
Read more HERE
A state-owned Swedish company has become the latest European firm to enter the UK's lucrative energy market, as Britain's appeal to continental power suppliers shows no sign of abating after the Brexit vote.
Vattenfall, which is 100% controlled by the Swedish government, is launching its first foray into UK energy supply as it joins a competitive field of European players including France's EDF, German-owned E.ON and Npower, and Spanish-backed Scottish Power. Read more HERE.
The US economy turned in the weakest performance in three years in the January-March quarter as consumers sharply slowed their spending. The result repeats a pattern that has characterized the recovery: lacklustre beginnings to the year.
The Commerce Department says the gross domestic product, the total output of goods and services, grew by just 0.7% in the first quarter following a gain of 2.1% in the fourth quarter. The slowdown primarily reflected slower consumer spending..Read more HERE
Woman on a working holiday in Colombia has reportedly been arrested with 5.8kg of cocaine in her luggage.AdelaideA young
Cassandra Sainsbury, 22, a personal trainer and a volunteer for South Australia's Country Fire Service, is facing up to 25 years in jail for allegedly carrying the cocaine concealed in 15 boxes of headphones inside her suitcase as she tried to fly home from El Dorado international airport in Bogotá on 12 April.
Her family maintains she is innocent and was set up.
The Iranian founder of a popular Farsi-language satellite television network has been shot dead in Istanbul alongside a Kuwaiti business partner, according to Turkish media, months after reportedly being convicted of spreading "propaganda" against the Islamic Republic.
GEM TV founder Saeed Karimian was travelling through Istanbul's Maslak neighbourhood after 8pm (1700 GMT) on Saturday when the car was blocked by a Jeep and shots were fired, Turkey's Doğan news agency said on Sunday. Read more HERE.